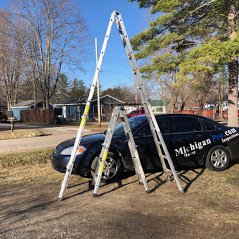 A very common question these days is "Can I be there during the inspection?". Yes! Please! If at all possible it's great if you can be at the inspection. We also absolutely understand if you can't make it.
There are a few easy guidelines to help your inspector stay on track and complete your inspection with the utmost detail. First, you can be a help or a distraction to the inspector. It's great to have more than one set of eyes on things! Our inspectors work through a process and system to inspect homes in order to thoroughly inspect all systems. Questions are great, but if they are inspecting the furnace and their attention is pulled away by questions about the electrical panel… well, I'm sure you can see how this can slow the process and potentially reduce some detail in the report.
Our inspectors all want your questions and observations! As they progress through the inspection they'll review and see if you have questions periodically, and at the conclusion of the job. Actually, they'll still be available after the inspection, and take the time to review your questions from the report as well. There's just no chance that you'll have unanswered concerns or questions.
What if I'm not at the inspection?
This will also work out great and we'll address all of your questions and concerns. All specific questions will be noted when your job is booked. If you'd like we can also attach files, or copy questions from email; admin@michiganpro.com.
Another plus is your report will have pictures of everything talked about! Our average report is 70-100 pages with all the details in the narrative and pictures. Your report won't just talk about what we find, we'll also SHOW you what we found.
Your inspection report will have many pictures included. If you can't make it, you may find that it feels as if you were with all the photos. You'll likely see every angel of every room in the home!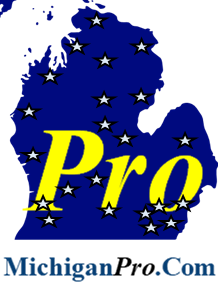 If I'm not there, how will I know what happened?
If you have a short timeline and want a basic rundown of what the inspector found he'll call you as soon as practical after the inspection. Also, whether you are at the inspection or not you'll have the full Inspection Report no later than the day after the inspection.
I have limited time available, when should arrive?
This is easy; at the end! When scheduling we can estimate the total time the inspection will take. We will give you the best ETA to show up. The inspector will review his findings, answer your questions, show you some of the items, and answer your questions.