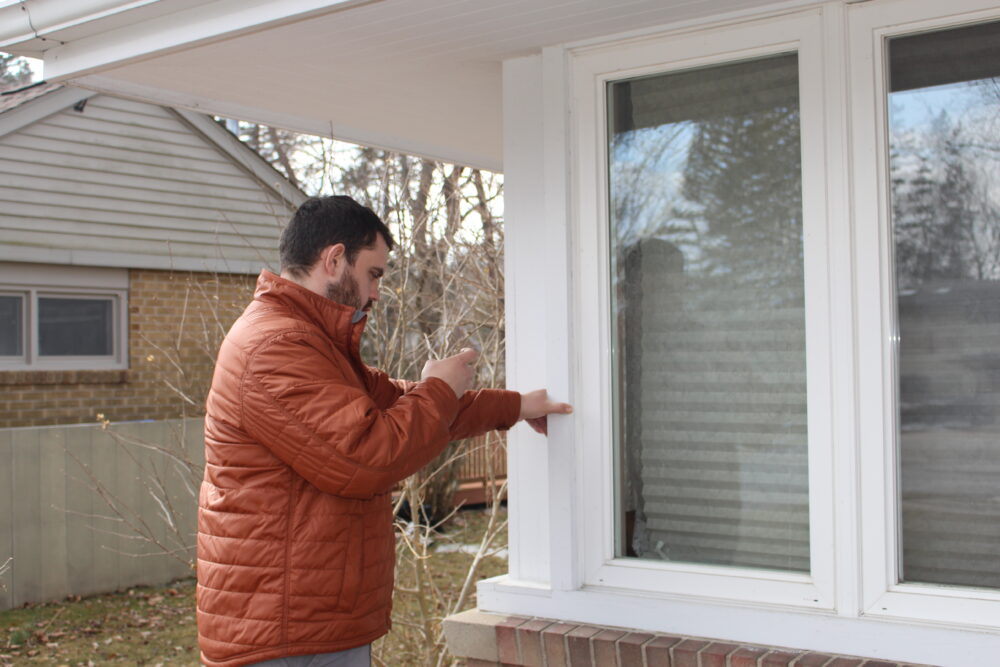 Home Inspections Include
Exteriors
Roof
Interior
Electrical
Plumbing
Structural
Insulation
Garage
Ventilation
Built in Appliances
Additional Services
Water Quality Testing

Ecoli
Bacteria
Coliform
Nitrites
Nitrates
Lead
Arsenic

NPMA-33 Wood Destroying Insect Report
Environmental Testing
Particle Analysis Air Testing
Mold Swab/Tape Sampling
Bacteria Testing
Dust Mites A1
Cat Allergen
Dog Allergen
Cockroach Allergen
Mouse Allergen
Rat Allergen
Volatile Organic Compound (VOC) Air Testing
Methamphetamine Surface Testing"
Analyte (Formaldehyde Testing)
PCR – DNA Fingerprinting (Bacteria, Mold, Viruses, Legionnaires)
At MichiganPro Home Inspections, we've spent the last 12+ years providing home buyers, sellers, and realtors with high-quality, professional home inspection services throughout Michigan. Regardless of who we are providing service to, our mission is always the same: to provide valuable insight and peace of mind. During each inspection, we assess every main system of a home from the roof and foundation to the ventilation system and electrical components.
In addition to these services, as well as providing a detailed report of our findings, we are also certified to perform mold inspection and indoor air quality testing here in Michigan.
Michigan Mold Inspection & Indoor Air Quality Testing
If you really stop to think about the amount of time you spend indoors, we're willing to bet that it's much more than you ever truly realized. Because your home is a confined space that may not always offer adequate ventilation (you probably don't keep your windows open during those cold Michigan winters, do you?) you're more likely to be exposed to and inhale certain air pollutants that build up behind those four walls. At MichiganPro, we offer extensive mold inspections along with our home inspection services. Our experts will perform a comprehensive mold inspection to verify if any mold is present throughout your home.
One contaminant that can affect your health and the air quality in your home is mold.
Exposure to mold can make daily life in your home very uncomfortable with health effects such as allergic reactions, asthmatic episodes, and other respiratory issues being among the milder symptoms. If you suspect the presence of mold in your home, contact MichiganPro Home Inspections for a quick and thorough mold inspection right away. Our home inspectors are experts at performing high-quality home mold inspections all over Michigan. Purchased on its own or available for no additional cost when you hire us to perform a standard home inspection. A mold inspection will help you; locate the problem, assess the severity, and make arrangements for remediation so your home and your family will be mold free and healthy once again."
Once mold has been eradicated from your home, we highly suggest investing in indoor air quality testing services for extra assurance. Good indoor air quality is absolutely essential to maintaining a healthy home. It's as simple as teaming with MichiganPro Home Inspections to give yourself and your family peace of mind that the time you spend indoors is safe.
Radon and Water Quality Testing, NPMA-33 Pest and Well and Septic Inspections are required by many lenders"
To protect your property investment, it is always recommended to perform the following inspections. Radon testing can be ordered with the inspection. Our 24-hour lab turnaround time provides the quickest radon reporting. A NPMA-33 Wood Destroying Insect Report can be provided by our inspectors since we are licensed to perform these inspections and provide the required forms for VA, FHA, or RD loans. We perform well and septic load tests and inspections. As certified inspectors we perform load tests on the well to determine any weaknesses in pressure, flow and recovery of the water supply system.  We also verify the location, inspect tank sediment, scum and clear effluent levels, perform load tests, and perform soil samples of the field of the Septic System. Most clients that have well and septic systems request water quality testing to check for:
Ecoli
Bacteria
Coliform
Nitrites
Nitrates
Lead
Arsenic
Environmental Inspections and Testing
Several times a day, people call in to explain medical symptoms and issues that their doctor is concerned might be coming from the home. Since this is a common occurrence, we have mobilized several labs to test samples in many different areas. The protocol and standards are established by the labs providing sampling methods and procedures.  Upon request the inspector will inspect the home from roof to crawl or basement and all part in-between to see if any environmental abnormalities exist. This is not to be confused with a home inspection, the environmental inspection is a separate agreement and fee. Upon the conclusion of the inspection and the interview of the occupants a testing strategy is established. We could recommend testing in the follow areas.
Mold Air Testing
Mold Swab/Tape Sampling
Bacteria Testing
Dust Mites A1
Air Particle Analysis
Cat Allergen
Dog Allergen
Cockroach Allergen
Mouse Allergen
Rat Allergen
PCR – DNA Fingerprinting
Bacteria, Mold, Viruses, Legionnaires
Analyte (Formaldehyde Testing)
Methamphetamine Testing
Volatile Organic Compound (VOC) Air Testing
If you have questions about the results, see the sample reports section of the website.
For more information on the home inspection services offered by MichiganPro Home Inspections throughout the entire state of Michigan, contact our main office at 800-470-7938 today. From standard inspection services to mold inspection, indoor air quality testing and more, we have you covered with over 100 years of collective staff experience behind us.