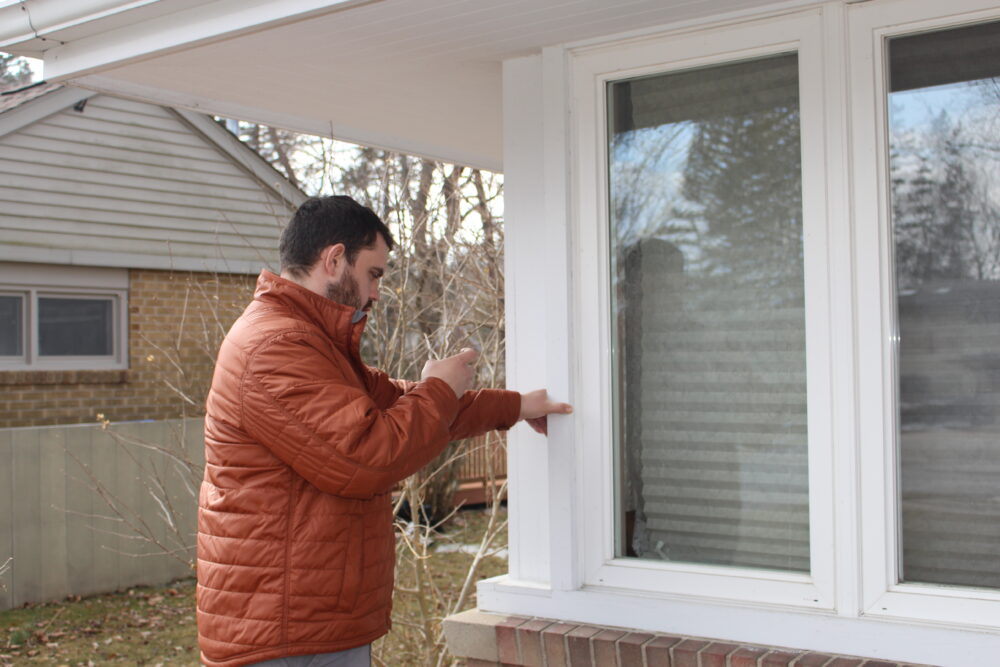 Welcome to MichiganPro. We provide top-tier Midland home inspections. Our team of highly-trained and professional home inspectors has over 100 years of combined experience in providing home inspection services. If you're buying a home, it's important to verify that you'll be living in a place that's safe and secure. Learn more about our expert home inspection services in Midland, Michigan, below.
Mold is a dangerous health risk in any home. A mold inspection is crucial if your home recently had water damage, if you're purchasing a new home, or if you just paid to have your mold removed. Our home inspectors are experts at inspecting homes for mold in Midland, Michigan. They'll do a comprehensive exam of your house to make sure no mold is present.
If pests or insects are inside your home, this can be a huge problem. If left untreated, these pests can wreak all sorts of havoc in your home, such as chewing through wooden support beams. Our licensed home inspectors can visually identify the presence of any insects, including termites.
It's essential that the air we breathe in our homes is safe. The presence of radon or other harmful chemicals in your home can be extremely dangerous. Our home inspectors can perform your radon testing services and the short-term testing will be placed in your home for 24 to 48 hours. Our labs have promised a 24 turn around once the samples have been received at the certified lab.
We're a certified septic system inspection company, and we can inspect and test your septic system to make sure it's operating efficiently. We can also make sure the water in your septic system is flowing correctly and that there are no additional issues.
We provide expert well load testing and inspection services in Midland to make sure the well is in good condition and that the water is safe for consumption. Our experts will test to make sure your home's well water is clean and safe.
Our IAQ professional inspectors will inspect the home from attic to crawl to find potentially harmful substances that could make your family ill. With a mold inspection or environmental inspection our certified inspectors may perform air quality testing, direct swab or tape testing. Other air testing can be performed based upon the interview, the review of home history and the visual certified inspection. We test the following as needed; bacteria testing, air particle analysis testing, volatile organic chemical testing, VOC testing, meth testing, analyte testing, formaldehyde testing.
The pipe that runs between your home waste system and the city sewer system is the homeowner's responsibility not the city's responsibility. This could be damaged by roots, cars driving over the pipe or it could simply be an aged clay tile. This problem could cost you thousands of dollars to fix. Let our certified home inspectors scope the pipe to see if there are problem so the seller can pay that bill not you.
Our Midland, MI home inspections will ensure that your home is safe and secure. We will also make sure you get the full value when selling a home. Contact our professional home inspectors in Midland, Michigan, today.