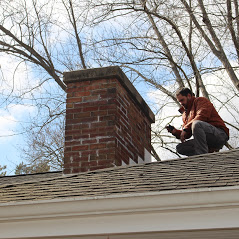 Are you in need of certified home inspectors in Lansing, Michigan? If so, you've come to the right place. With a combined total of over 100 years of experience, our team of expert home inspectors provides professional home inspection services in Lansing. If you're in need of a home inspection, be sure to learn more about the services we offer below.
More than 50 percent of homes have some level of mold present in them. Our experts will inspect your home for any traces of mold that could adversely affect your health. Our Lansing home inspectors will do a full inspection to uncover any mold so that you can remove it quickly.
Pests and insects in a home can cause a host of issues. Plus, you may be required to have your home inspected for pests if you're trying to take out a VA, FHA, or RD loan. Our licensed home inspectors in Lansing, Michigan, will inspect your home for pest and insects and visually verify if any are present in your home.
Radon is a deadly gas that can cause all sorts of health issues for you and your loved ones. Our experienced home inspectors will do air testing to determine if radon and other harmful chemicals are present in your home. Once the certified lab has published the results, we will review the results with you so that you understand what we found and how you should proceed to correct the issue.
We are certified septic tank inspectors, and we can help make sure your septic system is free of problems. We'll do a comprehensive septic tank inspection to make sure your septic system is working as efficiently as possible.
When buying a new home, you need to verify that the well water is in good condition and safe to drink. Our professional home inspectors will inspect your well to make sure it's working properly, and we'll provide suggestions for any repairs that might be needed to correct the issue.
With an environmental inspection or mold inspection our certified inspectors may perform air quality testing, direct swab testing or tape testing. Our IAQ professional inspectors will inspect the home from attic to crawl to find potentially harmful substances that could make your family ill. We perform bacteria testing, air particle analysis testing, volatile organic chemical testing, VOC testing, meth testing, analyte testing, formaldehyde testing based upon the interview, building history and our visual inspection.
This problem could cost you thousand of dollars to fix. The pipe that runs between your home waste system and the city sewer system is the homeowner's responsibility not the city's responsibility. This could be damaged by roots, cars driving over the pipe or it could simply be an aged clay tile. Let us send a camera down the pipe to identify potential problems and recommend the seller repair any damage.
If you're buying or selling a home, our home inspectors in Lansing, Michigan, can help. Contact our professional team to get your home inspected today.