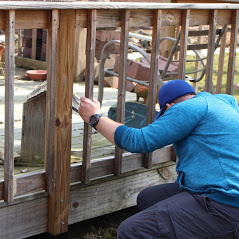 Before you make the final decision to buy a home in Ann Arbor, MI, you should always have a home inspector walk through it to see what type of condition it's in. The team at MichiganPro Home Inspections has have over 100 years of combined experience when it comes to performing home inspection services in Ann Arbor, MI and other parts of Washtenaw County. Check out some of the home inspection services we offer below.
Moving into a home that has a mold problem is a big no-no. You could potentially jeopardize your health and the health of others living in your home. That said, a mold inspector can check a home for signs of an issue and let you know if you have anything to worry about. During mold inspections, we'll check out a home from top to bottom for mold to make sure it won't be an issue for you.
Much like mold, pest and insect infestations can open you and your family up to a wide range of health problems. As such, it's why you should have pest and insect inspections done prior to purchasing a home. Our home inspectors can visually inspect a home for any damage done by pests and insects and show you anything that concerns us. It'll help you avoid moving into a home that has a serious pest problem in it.
Did you know radon is the second-leading cause of lung cancer in the country? That alone should tell you how important it is to have certified radon testing in a home that you're thinking about buying. We'll carry out proper testing to ensure you don't move into a home with elevated radon levels in it. In addition, we'll provide other air quality tests for you to see if you need to be worried about any other harmful chemicals in the air in a home.
As one of the leading septic system inspection companies in the area, MichiganPro Home Inspections can take a good, long look at the septic system hooked up to a home that you want to buy. We will test the efficiency of a septic system and see if it's in good condition.
If you're going to be buying a home that utilizes a well for drinking water, it's important for that water to be clean and safe for consumption. At MichiganPro Home Inspections, our well load testing and inspection services in Ann Arbor, MI allow us to see whether well water is safe. We'll also inspect the current condition of a well and let you know if any repairs might need to be made to it in the near future.
Scheduling a home inspection is the only surefire way for home buyers to find out if a home is in good shape. It's also the only way for home sellers to make sure they're able to get maximum value from their homes when selling them. Reach out to us at 800-470-7938 to schedule a home inspection in Ann Arbor.